The Story
Set in the upper east side of New York City, over a span of seven days and during the autumn of 2005.* The school, hospital, and Victor's ladder company are based on real places. All characters are completely fictional.
Main Characters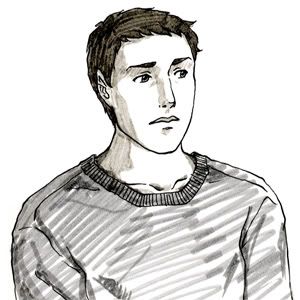 Victor Michael Simmons
Personality: ISFJ - passionate, dependable, disciplined, naive, choosy, sensitive, self-conscious
Birthday: March 11, 1982* (23)
Don't be fooled by his sturdy build. This FDNY firefighter is really just a softie at heart, hoping to find a special man to spend the rest of his life with. He was the second in his family to attend college, after his sister, but dropped out in his third year and cleaned tables and dishes for a while before joining the fire department. Currently, he lives in a crappy studio apartment and never returns home except to eat and sleep. You can usually find him on a grassy lawn somewhere in Central Park with his secondhand guitar, but even though he has a lovely voice, he'll only sing on rainy days when no one can hear him. Idolizes Tim McGraw and... Chopin. Enjoys exercising and cooking a hearty and healthy meal, especially when there's someone to share it with.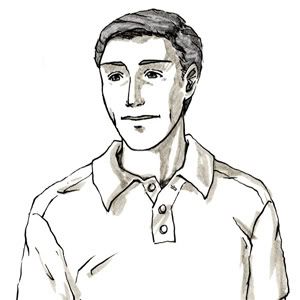 Alexander P. Brodsky, M.D.
Personality: ENFJ - outgoing, empathetic, dapper, selfless, repressed, workaholic, masochist
Birthday: August 23, 1975* (30)
Born in Los Angeles and raised in New York City since the age of 8, Dr. Brodsky's alma mater is Columbia, where he double majored in chemical physics and psychology. He went on to attend Mount Sinai School of Medicine, where he now works as an attending physician in the emergency room. If time allows, he loves a good nonfiction book or a long late-afternoon run in Central Park, and spending his evenings in Downtown Manhattan.
Minor Characters (in order of appearance)
Clarissa
Personality: INFP
Age: 28
Victor's sister and voice of reason.

Joanna
Personality: ESFJ
Age: 25-30
Victor's nurse.

Jacob Cohen, M.D.
Personality: INTJ
Age: 33-35
Urologist. Victor's doctor.

Mrs. Mitrova
Personality: ENFP
Age: 88
A mysterious old lady who comes to visit almost every day.

Ryan
Personality: ISTJ
Age: 23-24
FDNY firefighter. Victor's best friend since their days at the Fire Academy.